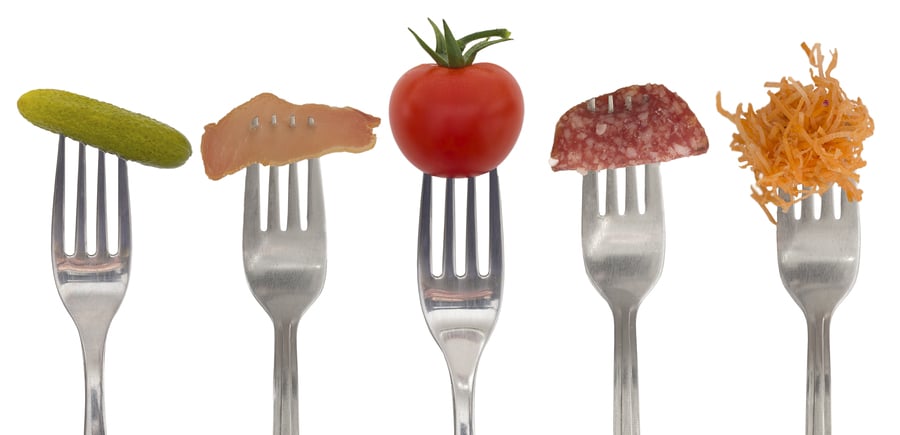 While strict calorie control may not be on your priority list, we have listed ten simple and pain-free changes you can make every day. These are small changes that can cut at least 100 calories a day from your diet, and - in a year - 10 pounds from your weight!
Drink skim milk in place of whole milk.

Use one slice of bread for an "open-faced" sandwich.
Substitute water for a high calorie beverage.
Drink one less soda or alcoholic beverage a day.
Skip the cheese on your burger or sandwich.
Eat sherbet instead of ice cream.
Don't order from the "super-sized" menu selection.
A "happy plate" is not necessary...leave a few bites.
Use less dressing on your salad.

Select a "dry or plain" baked potato instead of fries
Try to come up with several of your own simple changes. While you may not see quick results, you will gradually notice a difference. Even better, you will be making your life healthier every day!